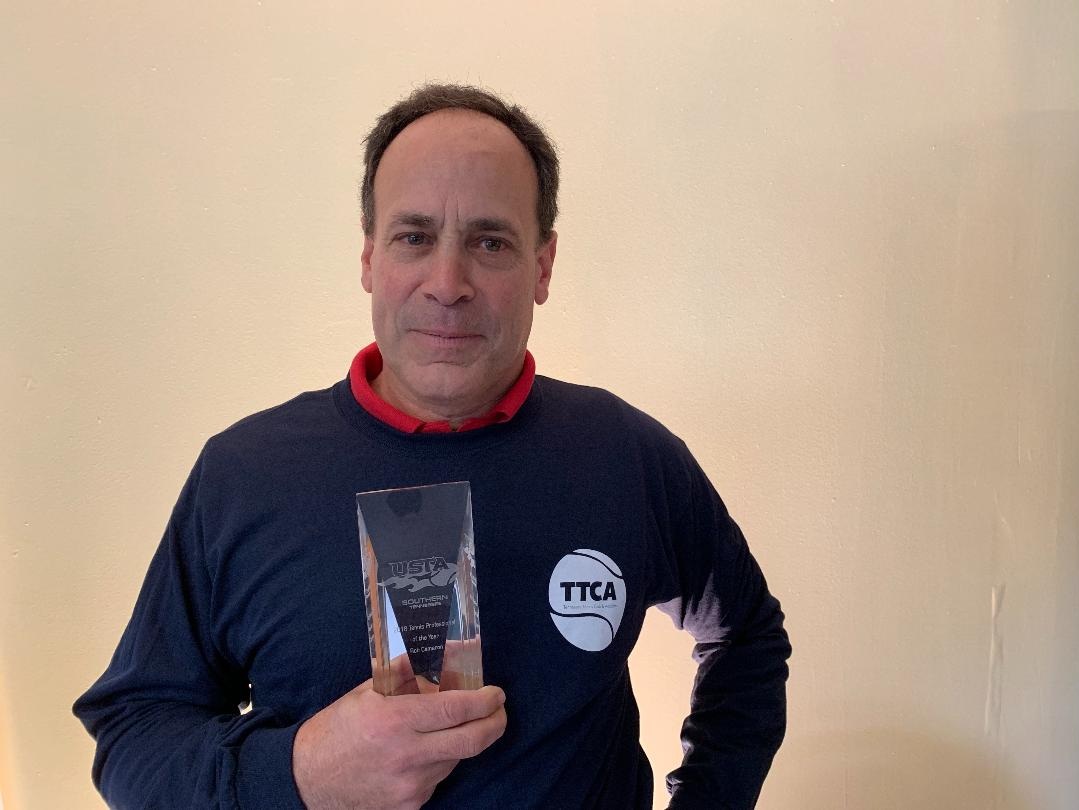 Rob Cameron, TTCA President & Head Pro
Rob began playing tennis at age nine, competing in juniors, high school, and collegiate levels before playing two years professionally. In 1994, Rob was ranked number one in Knoxville in the Men's Open Doubles and Men's Thirty-and-Over Doubles Divisions. Rob has been teaching and coaching tennis for over 35 years. He was the Director of Tennis at the Weston Field Club in Weston, Connecticut, before coming to Fox Den in 1989. To his credit as a teacher, Rob's students have consistently finished top in the state, section and nation. Rob has conducted clinics throughout the United States and abroad with renowned tennis professionals such as Tim and Tom Gullikson, Paul Annacone, Roy Emerson, Wendy Turnbull and many more. Rob currently has a P-1 USPTA rating.
Xan Witherington, Tennis Pro
Xan was a top ranked state and southern junior tennis player. He graduated from Centre College with a Major in Psychology and a Minor in History. Xan played four years on the Centre College Tennis Team. He played at the 1 and 2 spots for both singles and doubles for all four years. Xan won the team MVP award twice. He received Honorable Mention for the Southern Collegiate Athletic Conference all-conference team and an Honorable Mention for the Southern Athletic Association All-conference team. Xan finished 6th overall in Singles wins in Centre College history and finished 7th overall in Doubles wins in Centre College history. He currently has a USPTA rating.
Karmelina Woody, Tennis Pro
Karmelina was ranked the #1 junior player in Puerto Rico (16 & under and 18 & under). She was also Puerto Rico National Doubles Champion (1999). Karmelina played for Tennessee Technological University and Georgia State University. She was on the Puerto Rican Fed Cup team in 2001 and 2002. She is a PTR certified tennis professional and served for 3 years as Junior Development Director for Alejandro Arias Tennis Academy. Karmelina was a pro at SMTA from August 2008 until November 2015. TTCA is happy to announce Karmelina as one of our Senior Tennis Professionals!
Michael Bales, Tennis Pro
Michael was a scholarship player at Carson-Newman College for a team ranked in top 10 nationally all 4 years. He was a tennis pro at the famed Bollettieri Academy for 3 years, at Cedar Bluff Racquet Club for 15 years and has currently been at , at Tennis Academy for 11 years, and is now a Senior Staff Professional at Tennessee Tennis Club and Academy. Michael is a USPTA Pro 1 rated certified tennis professional.
Ransom Coslett, Tennis Pro
Ransom was a scholarship player at Tennessee Wesleyan College--a top 25 program in the nation 3 of the 4 years he played there. He later coached for two years at TWC as an assistant for the bulldogs. He was a tennis professional at Smoky Mountain Tennis Academy for two years before joining the TTCA team in December 2015. Ransom is still active in USTA/NTRP open tournaments.
Jess Britten, Social Media Manager
Jess is a Registered Dietitian Nutritionist who currently holds licensure in the states of Tennessee and Florida. She is a social media guru who has 5+ years of experience with Instagram and 10+ years of experience with Facebook and various forms of social media. She is a former student of Rob's who played college tennis at Lee University.